Kindercamp Application
•
Kindercamp Pamphlet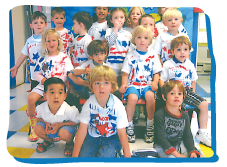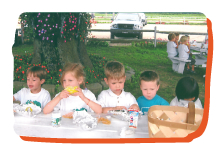 Kindercamp is a fun filled 8-week program, with the option of a fuII 8-week session or 1-week sessions.
AM Mon - Fri 9 am - 12 noon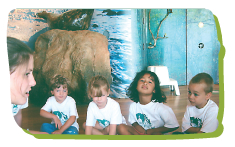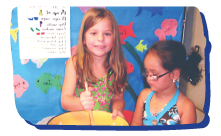 The day's activities include story telling, water play, arts & crafts, science & nature, games, indoor & outdoor play, cooking, and music & movement.
The field trips include trips to local farms, beaches, parks, nature preserves, museums and live performances.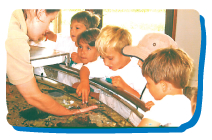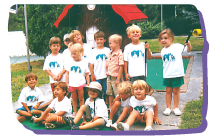 Campers MUST be 3 by June 1st.
Children may sign up by the week, the day, the month or the summer.
All campers must be toilet trained by the start of camp.
Come to camp wearing comfortable play clothes.
Bring a towel and bathing suit (please label).
A nutritious snack will be served daily.
All three-year-olds must have a car seat for field trips.
Health forms must be received before camp begins.
Camp T-shirts are available.
We reserve the right to balance all groups.
The ratio of staff to campers averages 1:5.
No camp 4th of July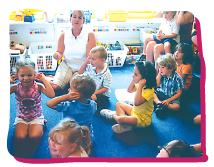 Donna Ledogar, is returning for her 20th year as Director. Mrs. Ledogar holds a Bachelor of Arts Degree in Elementary Education from St. Joseph's College and a Masters in Education from Long Island University. Mrs. Ledogar is a Pre-K teacher at The Children's School and has over 29 years experience with this age group. Donna will be joined by a highly energetic and qualified staff.

If you have any further questions about the camp, please call:
631-488-4140